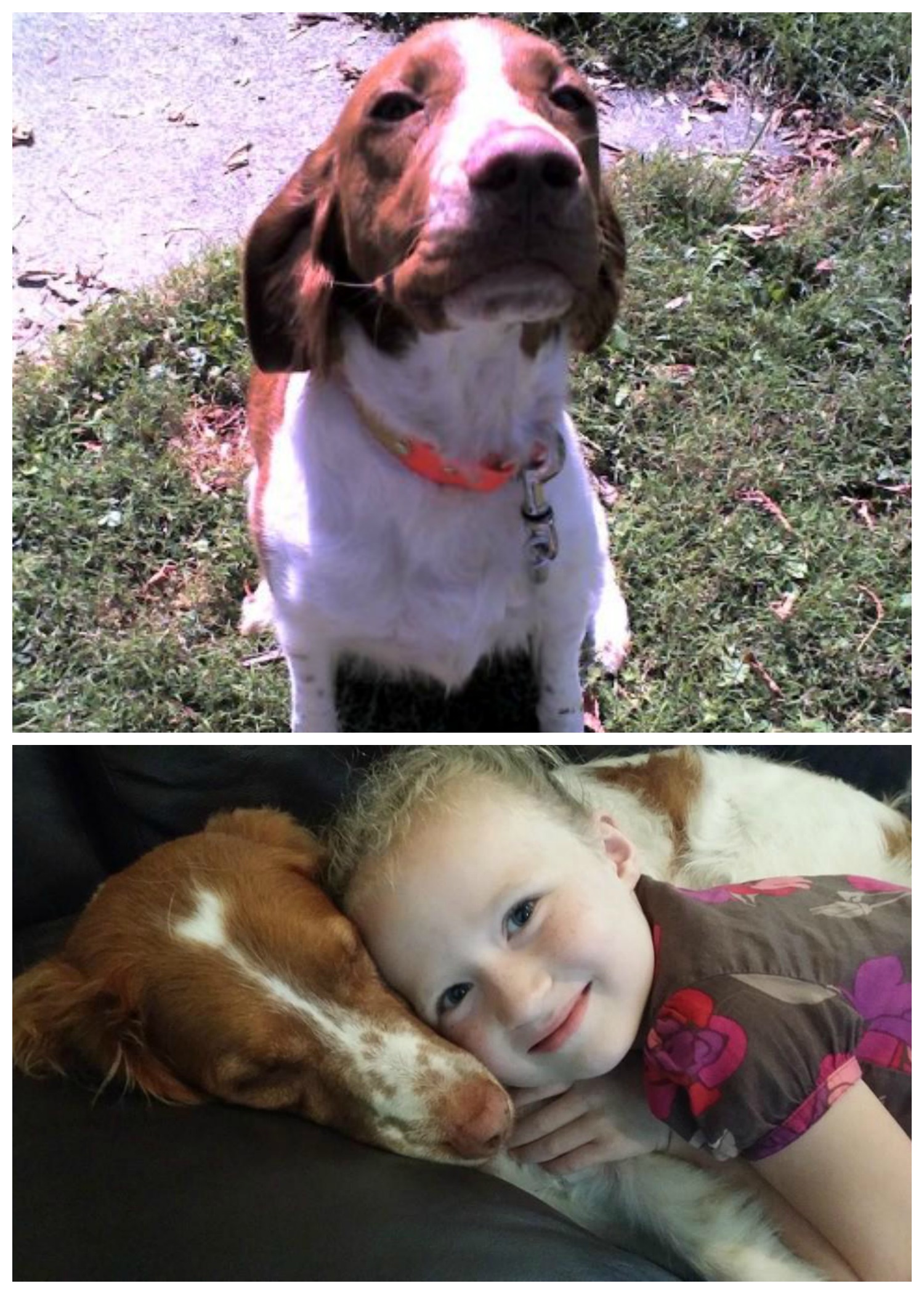 5 years ago we welcomed a fuzzy 4 legged red and white haired Britney Spaniel into our lives, Remi. We loved him from day one and the sweet boy loved us. He quickly became our best buddy, our now 5 year old would use him as a pillow while watching Sesame Street and he would catch up on some ZZs. He went with us everywhere including grandma and grandpa's house. 2 years ago around New Years we had a terrible ice storm, while grandpa was pulling our SUV into the garage, Remi came running out as the door opened with his friend Willie as they were playing. He slipped on the ice and went right under the tire.
The event took place on a Sunday which meant we had to take him to the ER vet. They checked him out then took X-rays and found that his leg was shattered all the way to his hip joint. They gave him pain meds to keep in comfortable and gave us the choice to bring him home and take him to our vet or leave him overnight. We made the decision to take him home. However, we didn't leave without a hefty bill.
At our vet we were given a choice, either take him to a surgical specialist or have the leg removed. The surgical specialist pricing started at $3,000. However after the surgery and pinning the leg back together there was no promise that there would not be future problems. With 2 small children at home it was a very hard decision. We became proud parents of a 3 legged dog from then on. While if we had pet insurance it would have saved us a considerable amount of money and we might have considered other options.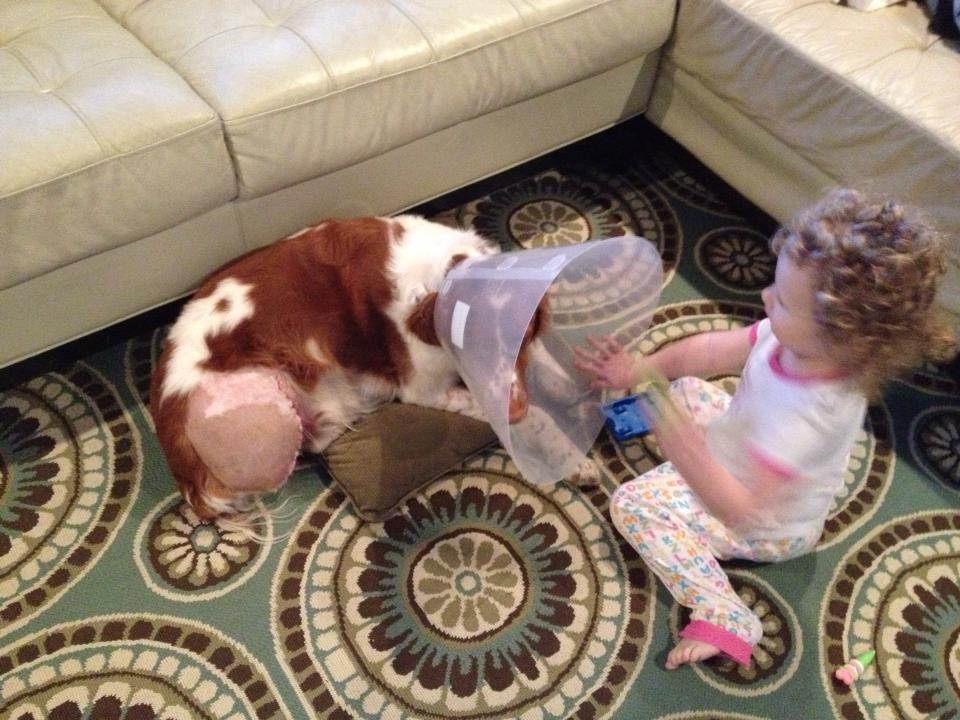 Have you had to take that fuzzy family member for surgery or to the ER? Unfortunately, your health insurance only covers the humans in the family. Risk Managers Insurance Agency through Managepoint payroll services is pleased to be able to offer Pet Insurance you can payroll deduct. This coverage is not only available for dog and cat owners; but is also available for birds and exotic pets. Pet insurance allows you the freedom to choose your vet – no networks. Unlike your physician who will bill the insurance company, pet insurance pays on a reimbursement basis. Pet insurance allows you the peace of mind against unexpected high costs. The annual deductible range form $100 to $500. The average premium is between $10-$12.50 per weekly paycheck.
For a quote or more information, please contact the Benefits Department at 317-549-8862 or rmia@managepoint.biz